The main goal of Lipidica, a.s. is to develop and promote effective, laboratory-based, non-invasive and early diagnosis of malignant neoplasms worldwide. The project is based on fundamental research in the use of lipidome analysis, coupled with mathematical modelling and artificial intelligence algorithms. Lipidica is prepared for ongoing collaboration with the best clinical and research institutions in the practical application of diagnostic methods to help save lives.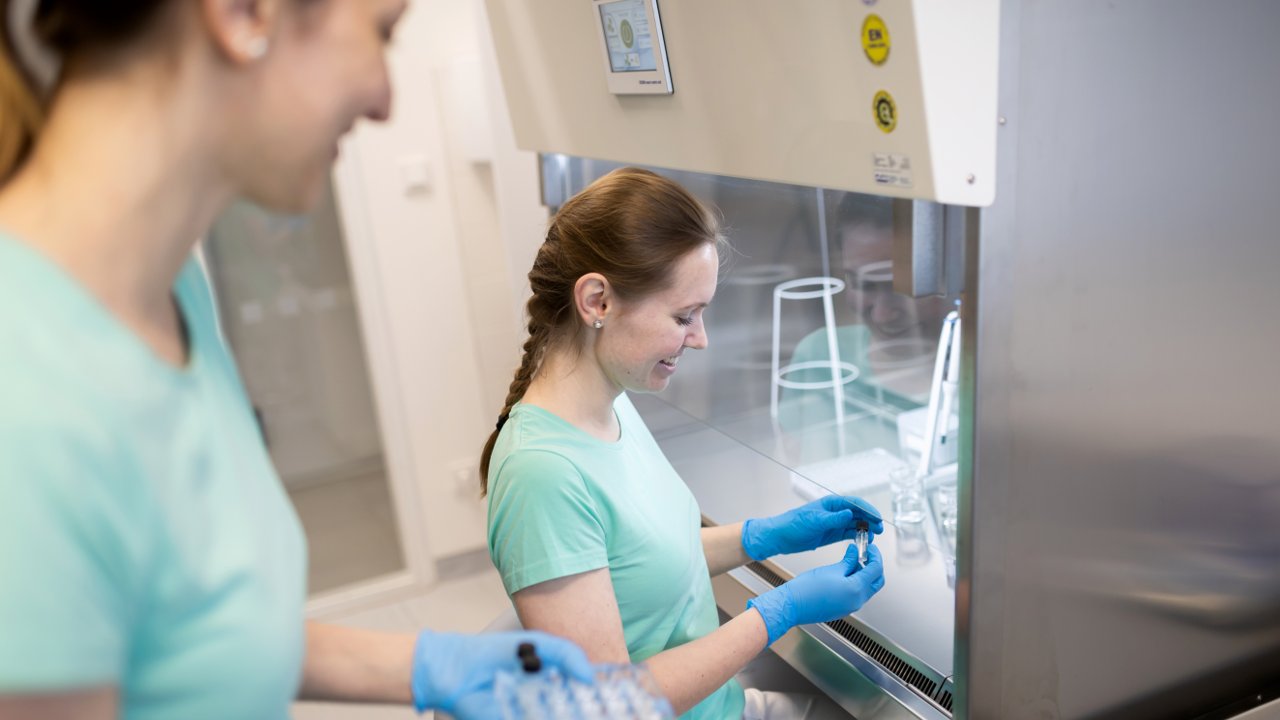 Establishment of Lipidica, a.s.
Prof. Michal Holčapek's research team is focused on the analysis of lipids for more than 20 years. He received the financial support of many grant projects including the most prestigious ERC Advanced grant in 2023 and earlier 2013 ERC CZ Starting grant.
Their project, based at the University of Pardubice, was focused on researching the potential role of lipids in early cancer diagnosis. The important outcomes of this project were two European patent applications concerning new possibilities of early detection of pancreatic cancer or other types of cancer based on the lipidomic analysis of blood. The results of further follow-up research were subsequently published in the prestigious journal Nature Communications, among others. Further optimization of the method and the development of new software tools to automate the procedure were also in progress.
FONS JK Group, a.s. is a company with proven expertise in the field of laboratory diagnostics and health information systems. They expressed an interest in this research and the related investment opportunity, based on the excellent experimental results which demonstrated both the accuracy of the detection and the strong patent protection of the technology.
Negotiations between the University and FONS led to the establishment of a joint stock company Lipidica, a.s.
The mission of Lipidica, a.s.
Our main mission is to clinically validate the application of the LDPC test method for monitoring groups of people at high risk of pancreatic cancer and its subsequent use in clinical practice. Another goal is the implementation of a national programme for early detection of the disease (a screening programme).
Currently, there is no approved non-invasive method for early detection of pancreatic cancer. This cancer has one of the highest mortality rates of all cancers, mainly due to late diagnosis when there is no effective treatment. Early diagnosis significantly improves the outcomes of existing treatments and patient's chances of survival. We have plans to extend our method and apply it to other types of cancer, as changes in the concentrations of the lipid molecules monitored in the blood have a similar profile for other types of cancer, which could lead to the use of a single test procedure in the future.
Find out how you can actively collaborate with us here.
Scientific Council
The Scientific Council is made up of experts who can contribute to the company's conceptual decisions and review the company's draft concept papers in a multidisciplinary environment.
Members of the Scientific Council (in alphabetical order):
prof. Ing. Michal Holčapek, Ph.D.
RNDr. Ondřej Májek, Ph.D
prof. MUDr. Bohuslav Melichar, Ph.D.
prof. MUDr. Luboš Petruželka, CSc.
prof. MUDr. Marek Svoboda, Ph.D.
prof. MUDr. Jan Škrha, DrSc.
doc. MUDr. Ondřej Urban, Ph.D.
prof. MUDr. Tomáš Zima, DrSc., MBA
Our team

Ing. Zdeněk Jirsa
Chairman of the Management Board

Ing. Vojtěch Jirsa
Member of the Board of Directors and IT management

Ing. Petr Gabriel
Member of the Management Board

Prof. Ing. Michal Holčapek, Ph.D.
Strategic Development Partner

Ing. Karolina Kašparová
Business Director

Ing. Ondřej Peterka, Ph.D.
Senior Analyst

Mgr. Mária Kanásová
Analytical Chemist

Ing. Zuzana Dolečková
Analytical Chemist

Ing. Miloslav Benda
Financial and Economic Director

Martin Smejkal
Personnel Manager

Mgr. Libuše Švorcová
Quality Manager

PhDr. David Španiel
Operations Manager

Mgr. Jitka Beerová
Office Manager